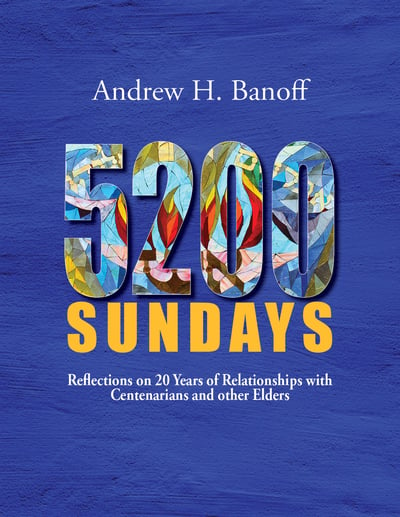 It is with tremendous pride that I share with you my first book which attempts to capture the spirit of the work that we do here at Mozaic Senior Life. Relationships are at the heart and soul of all of our lives, and for those of us that are privileged to work in senior living, it gives meaning to all that we do.
I recently celebrated my 20th anniversary at Mozaic Senior Life, and wanted this book to be released this year, which coincides with the 50th anniversary of our beloved organization. While the names and faces are specific to Connecticut, the stories could come from any of the wonderful organizations that share in our sacred work.
I hope that the stories of these relationships make you smile, make you cry, and bring you comfort in knowing that we share so many bonds. I could not possibly remember, or give appropriate credit to the thousands of people that I have worked with, and gotten to know in these 20 years, but I am eternally grateful to all of them. When I left hospital administration to take this role, I could not have imagined how much impact it would have on my life. It is the best thing that has ever happened to me professionally, and I am humbled to be part of the story.
Enjoy and please share with others who might appreciate the work. I decided not to set a price, but rather a suggested donation of $18 (or any multiple thereof) to Mozaic Senior Life would be appreciated. 18 (Chai) is the Hebrew number which translates to LIFE - which is a precious gift.

Click here to download a PDF version of 5200 Sundays.
Click here to download a EPUB version of 5200 Sundays.
Printed books are also available for $36 each. Complete the payment using the form below then contact us at 203-365-6494 to coordinate picking up the book.