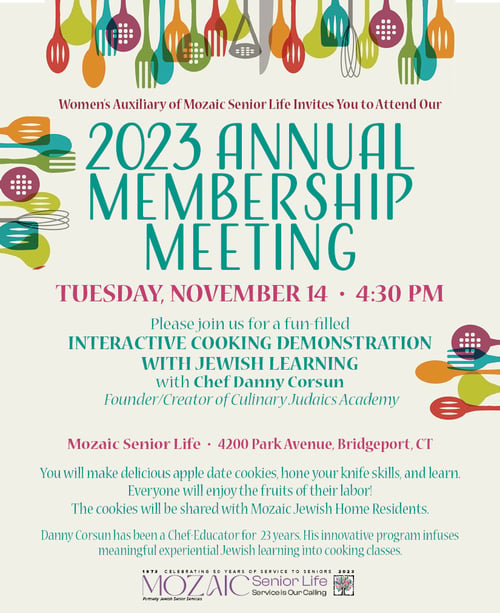 RSVP:
Step 1: Call 203-396-1000 or email btepper@mozaicsl.org to register to attend the event.
Step 2: Click here to sign the waiver for Culinary Judaics Academy (required for all participants) and inform us of any food allergies.
You must be a current Annual Member ($36) or Life Member ($250) to attend.
Click here to pay your Women's Auxiliary membership.